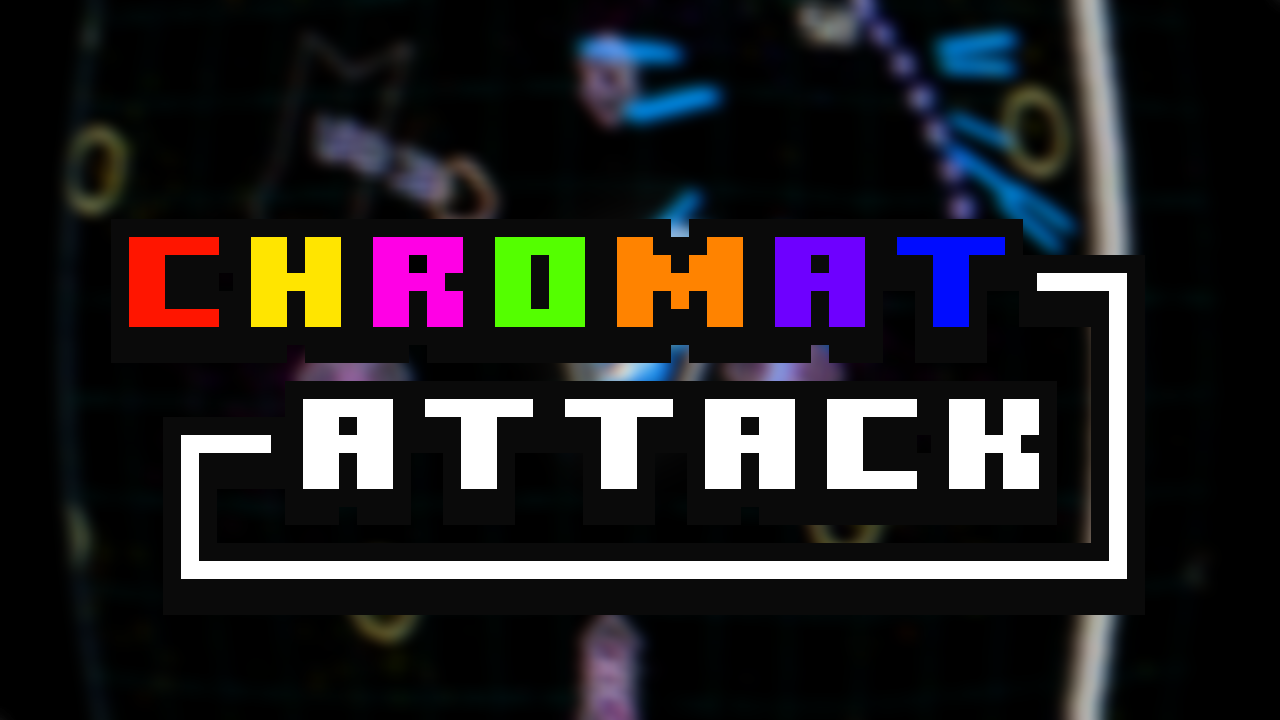 CHROMATATTACK
CHROMATATTACK is a twin stick shooter similar to Geometry Wars. The only objective is to obtain as high a score as possible. But...
WE HEARD YOU LIKE WEAPONS. What's that? You want grenades? How about grenades bigger than your ship that penetrate enemies? WHAT'S THAT?! You want homing missiles? How about homing missiles that release miniature versions of your devastating bomb upon contact with an enemy? We have all this and more!

CHROMATATTACK's gameplay is about as simple as you can get. You shoot stuff. You get score. Watch as your enemies explode into an array of vibrant colours with your collection of different powerups, including but not limited to:
HOMING MISSILES!
BOUNCING BULLETS!
4 WAY SPREAD SHOT!
On top of that, CHROMATATTACK features 9 different enemy types for you to decimate with your powers, and 5 differen giant bosses that appear randomly all while listening to an upbeat trance soundtrack!

Jole Challinor - Programming and art
PhatBoiJ - Music
Make sure to check out his newgrounds! https://phatboij.newgrounds.com/
A VERY special thanks to my friend on Discord for help with some enemy code, and just helping with game design things in general. :)
Install instructions
READ THE READ ME!
It's actually important, and is only a few lines long. It'll help you to understand the game better!