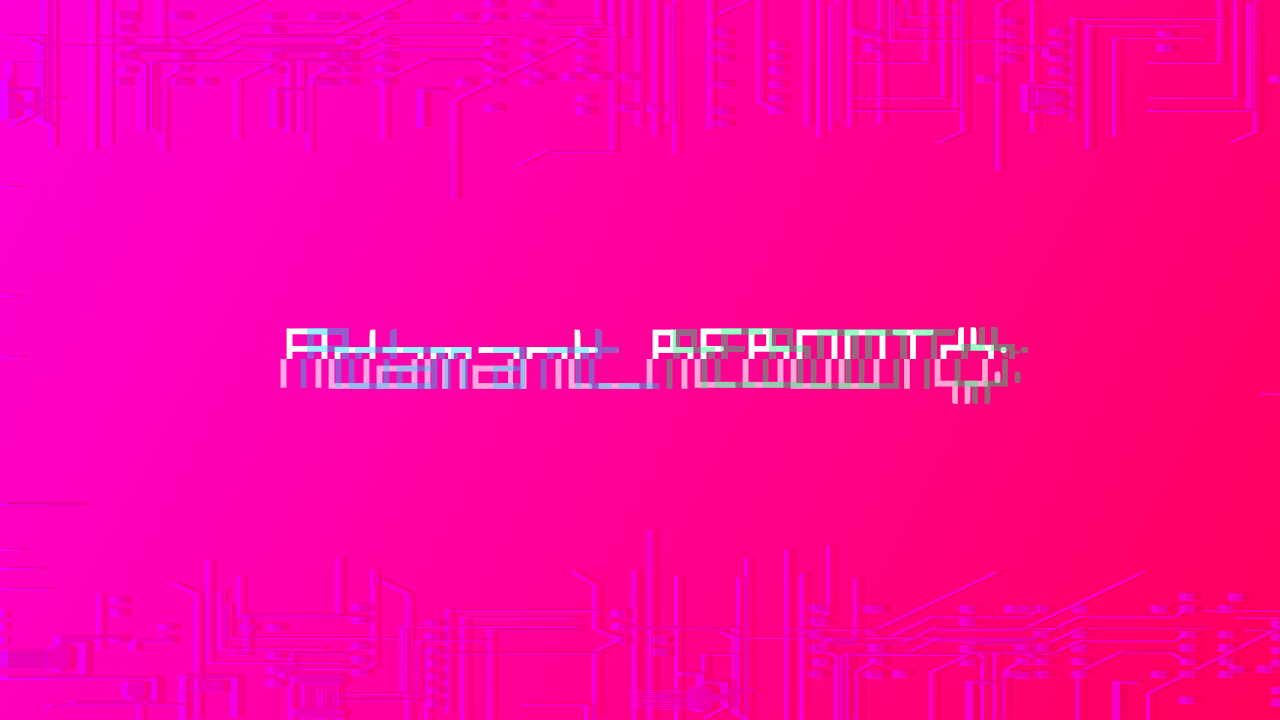 Adamant_REBOOT();
EPILEPSY WARNING.
Someone infected your computer with a load of viruses... Now you have to stop them. How? The only way you know how. By shooting stuff.

Adamant_REBOOT(); is a twin stick shooter with a psychadelic, glitchy art style, enemies made of complex geometric shapes, and a big focus on boss battles.

Fight through 6 levels of tense twin stick shooting action, fending off over 25 enemy types and 13 bosses (6 bosses, 6 mini bosses... Psst, don't tell anyone I told you but... A secret boss.) with multiple health bars and bullet hell attacks, while listening to an upbeat, fast paced chiptune/dnb soundtrack!
The game also includes 4 different gamemodes (to be added!), and multiplayer! (Probably to be added.)
Install instructions
You know how to run an exe file, right?